Museu do Futebol – Saint Marcos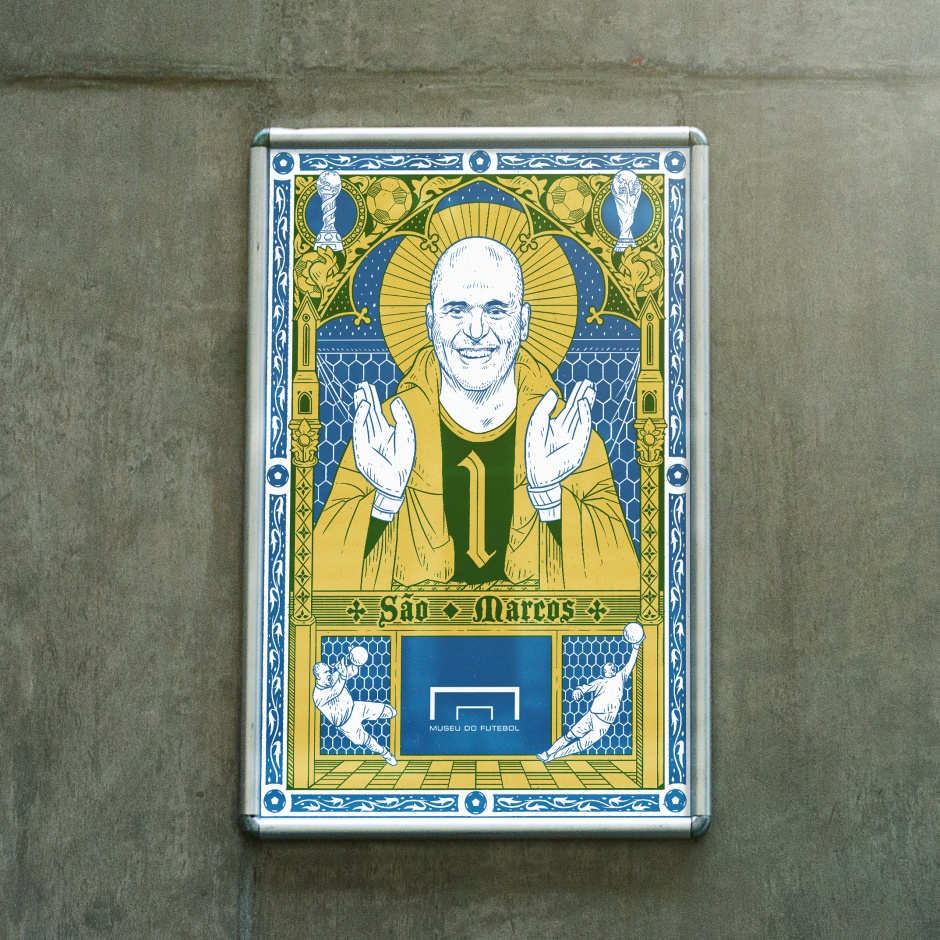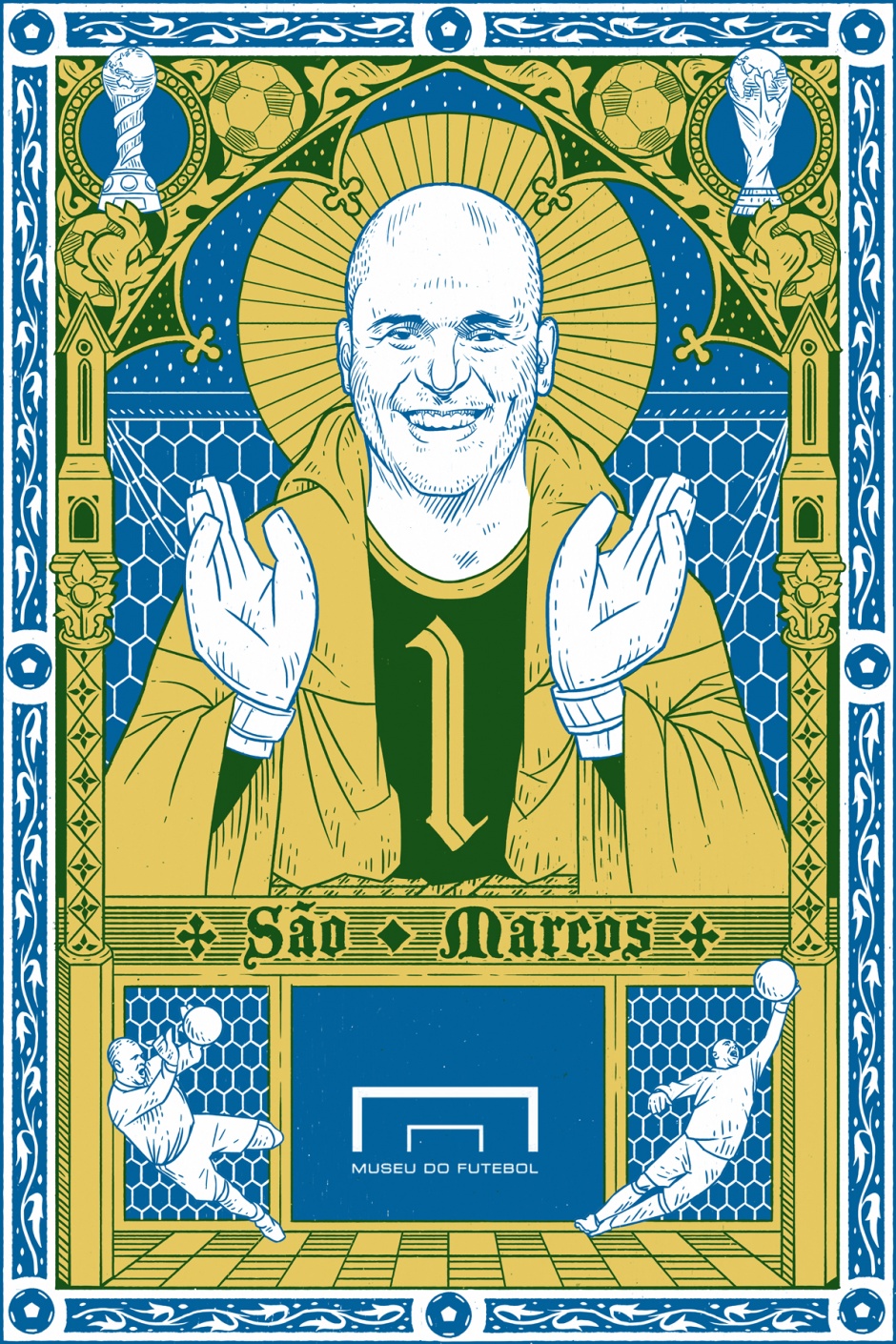 Illustration by artist Bernardo Abreu for São Paulo's Soccer Museum. The player depicted is Marcos Roberto Silveira Reis – known as Saint Marcos – who made history playing for the brazilian football team Palmeiras.
The illustration is part of a 56-poster series envisioned to invite the population to watch the Brazil football national team's matches in the museum. The posters pay homage to consecrated Brazilian footballers who were part of the Brazil national football team at some point, and were featured in train and subway car ads.